Even though our trails are lovely, sometimes we just take a few horses and go check out other parts of Florida.
We have a number of horses that think loading up and heading out is…well…. fun!
For us and our horses, the grass IS definitely greener on the other side of the fence…we have very little grass, so our horses mainly eat hay.
The horses we normally take are happy to go….because we make sure they enjoy themselves too.
I think they also understand that going off somewhere else means that they'll get plenty of time to snack on that nice green grass….
I'm proud of the way that they load!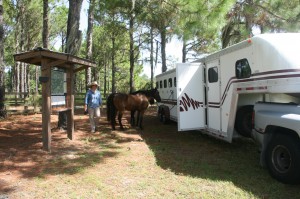 Here are Clyde and 'Tino waiting to get saddled….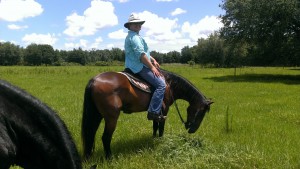 …Oceans of nice green grass!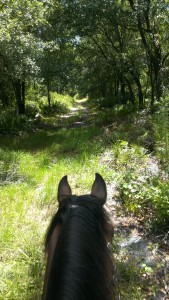 …..and pretty trails….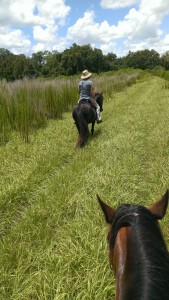 ….a cool breeze…
It's really fun! If you'd like to come along some time, you have to book the ride in advance.
Call and ask about our Adventure Rides, and come see Florida like you've never seen it before!
…..selfie…..