When we first got Valentino, he was still a stallion, and one of the fun things about him was ability to stand on his hind legs in an beautiful controlled fashion.
…Perfectly balanced, like a pro…..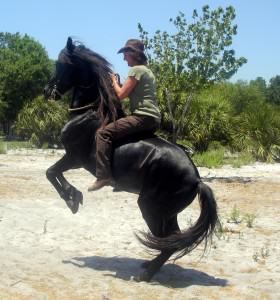 ….Paso Fino horses are just the coolest…!
……..it was a really fun thing to do with him………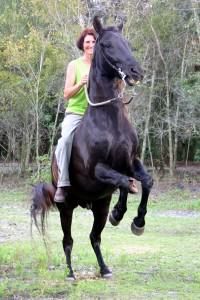 But now that he is no longer a stallion, he's very lackadaisical, and  can't be bothered to do it any more…..
Clyde may occasionally be prompted get up on his hind legs for you….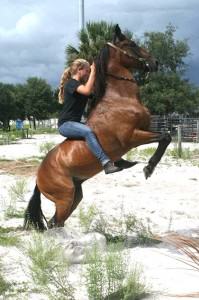 …he's a Paso too….
….and here he is with Olivia….
The rest of the horses only do it when they're playing.
Here's horseplay between Casanova and George….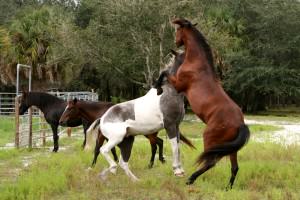 while Valentino and Clyde stand
in the background, looking bored…..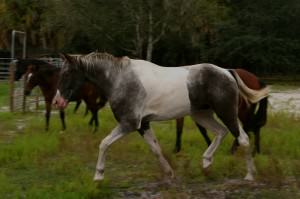 ….note George does it all with his tongue hanging out!