Riding bareback is great. It's nice not to have to bother with a saddle and just hop on a horse….. What's better than riding bareback?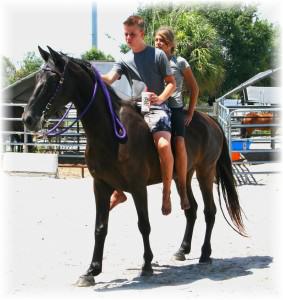 Riding double bareback…. ….on a goofy Tennessee Walker.
Riding with REALLY dirty feet and a soda in your hand…. ….like Montana and Mark…. (and, yes, Delight, our Walker, is goofy…ask anyone who knows him…but that's a story for another day….).