We lie on a picnic table and stare off into the distance…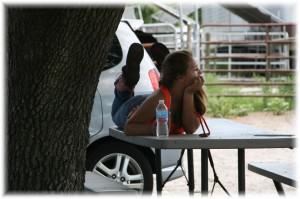 ..like Mae…
We sit on Willow as she meanders to the hay ring …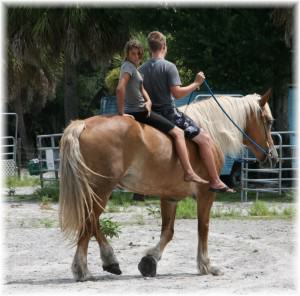 …like Mark and Montana….
We kick off our boots and practice being stunt riders in socks….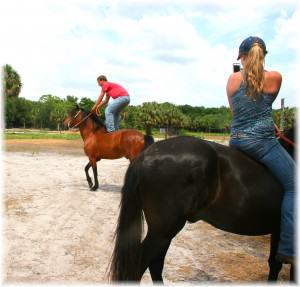 …like Josh and Olivia….
on Casanova and Valentino, our Paso Fino horses….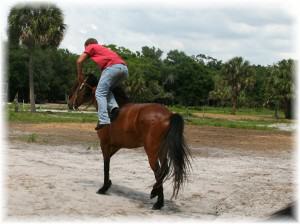 …..oops…..
……barefoot is less slippery…..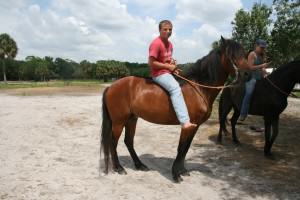 … You can see that Casanova….
….is not paying much attention…..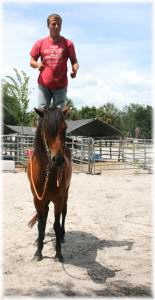 ….he's used to Josh's antics….!
….AAAAND…. some of us just take a bath….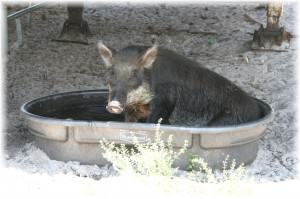 ….like Sunshine !!!